2018 Kia Sorento GT Line now available in Singapore
27/11/2017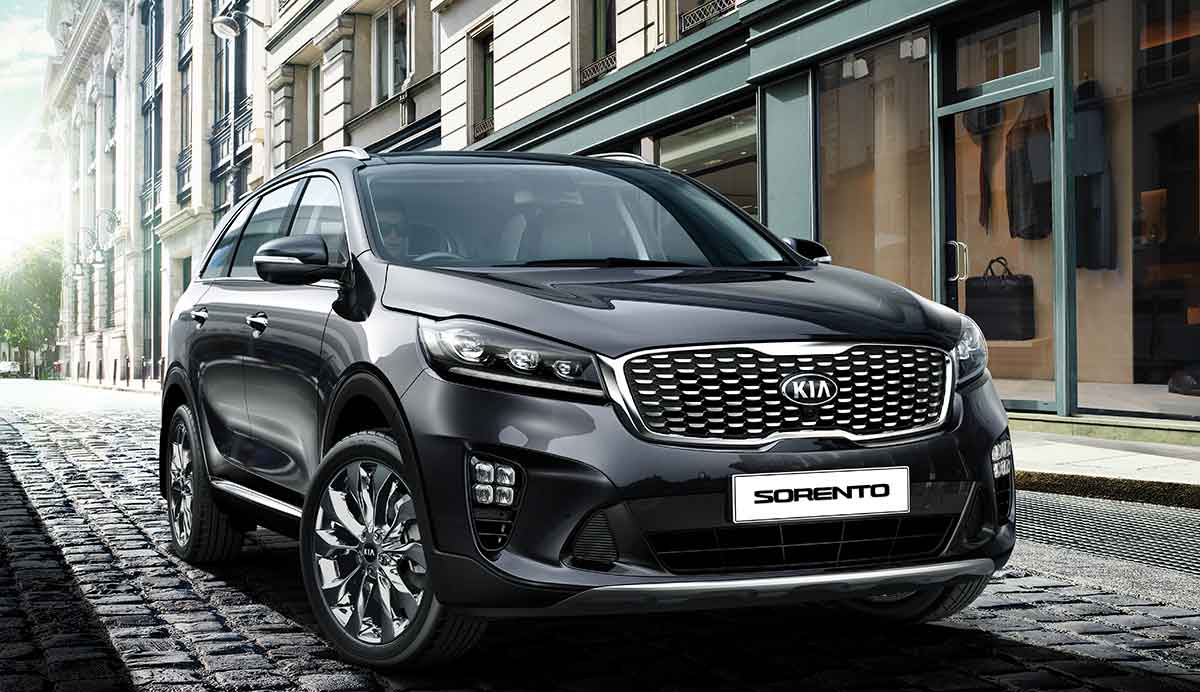 Last week, Kia Motors introduced a range of upgrades to the 2018 Sorento in Singapore. The 7-seater Sorento will feature an updated interior and exterior design in line with the facelift. There will be a new GT Line variant that features Kia's latest safety and in-car connectivity technologies.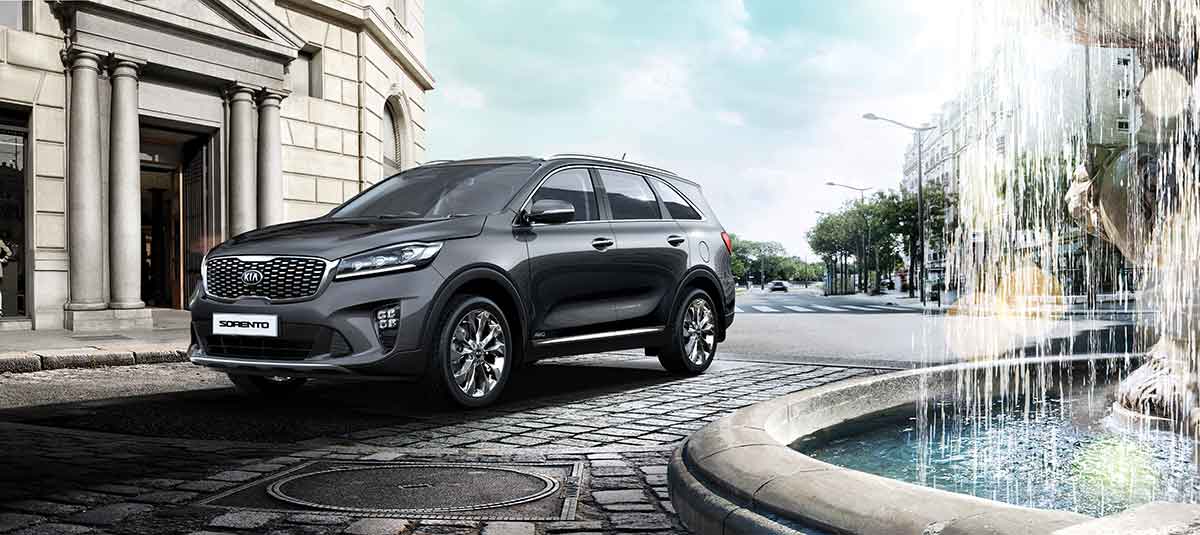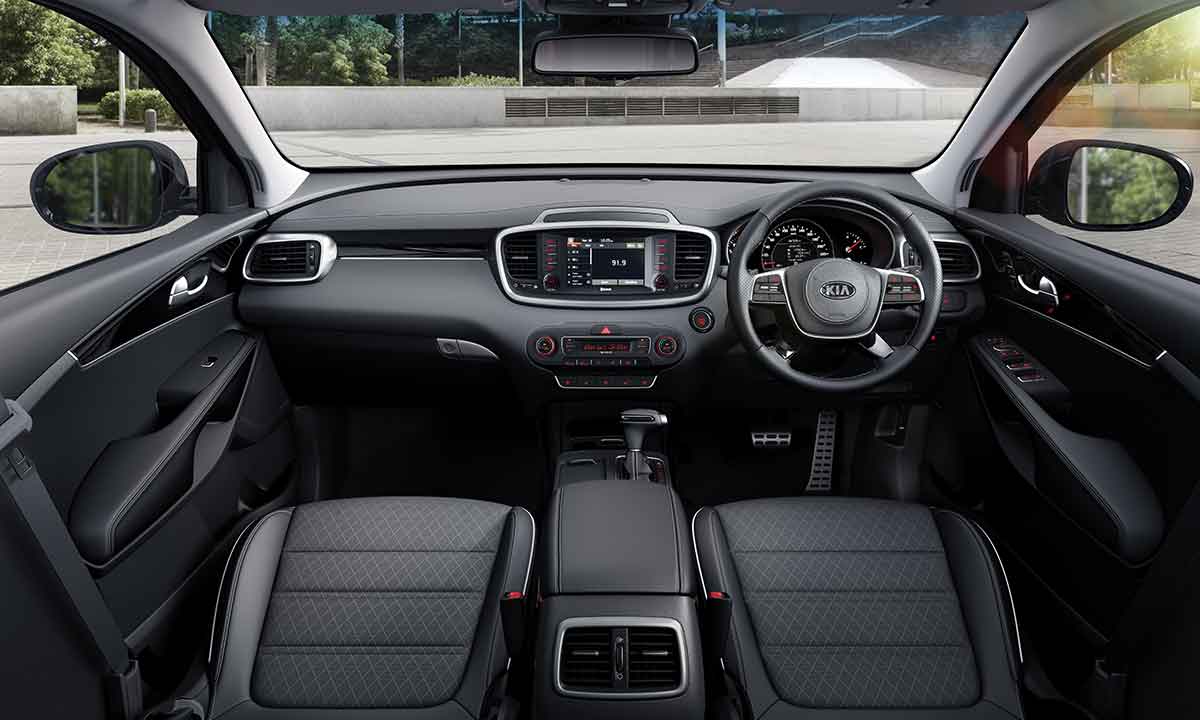 Spacious car interior to begin with.
Well, the new GT Line model is heartily inspired by Kia's higher performance GT models of the past. The Sorento GT Line distinctively stylish looks is credit to its GT Line badge and four-lamp LED fog lights. More prominently, the GT Line has a Dynamax All-Wheel Drive (AWD) for added stability and satin chrome highlights all through the interiors. The interior is improved also with quilted seats, black leather with grey stitching and GT Line emblems.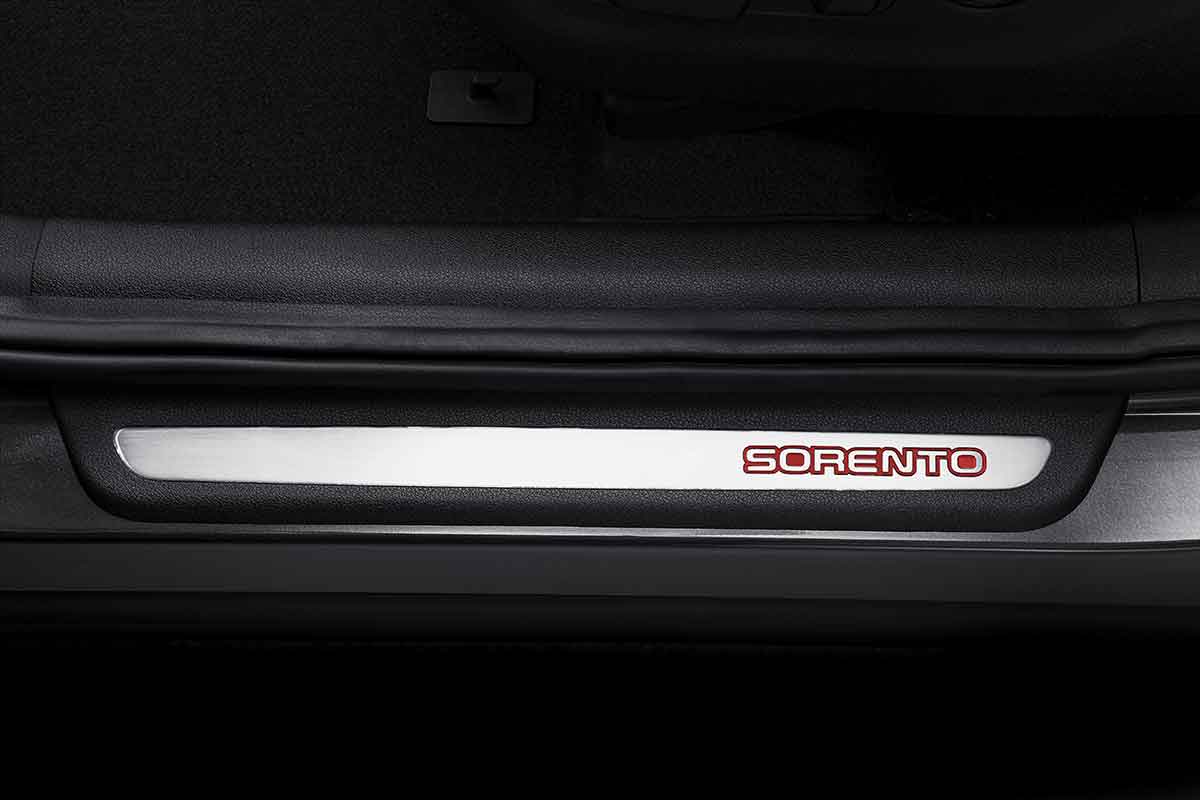 The Sorento 'emblem' on the side-step of the car door.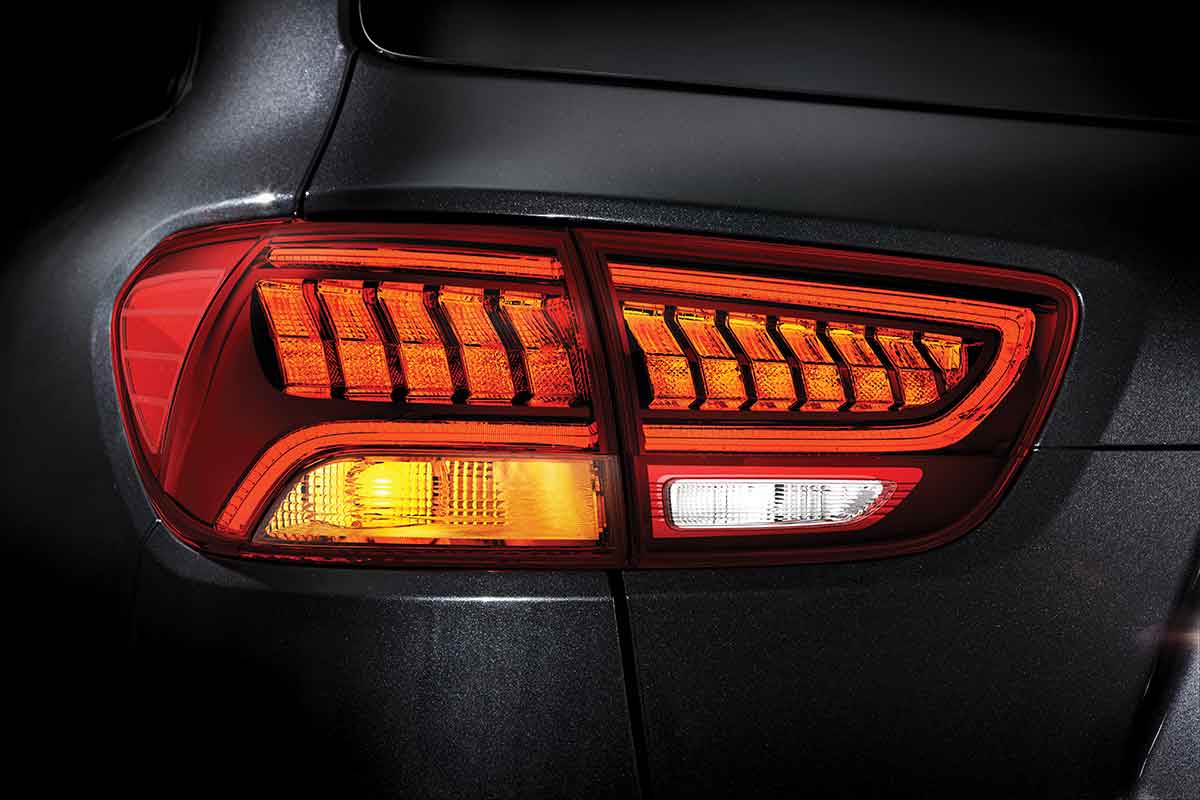 "The current model has a broad appeal among buyers, with combination of high practically of a MPV and handsome design of a SUV", commented Mr Alvyn Ang, Director of Kia Operations while introducing the new GT Line. A string of modifications has been made to the exterior, with revised front and rear bumpers, new LED head and tail lamps. The new 'tiger-nose' grille really adds a new dark metallic finish to the SUV, giving it a bolder front-end appearance.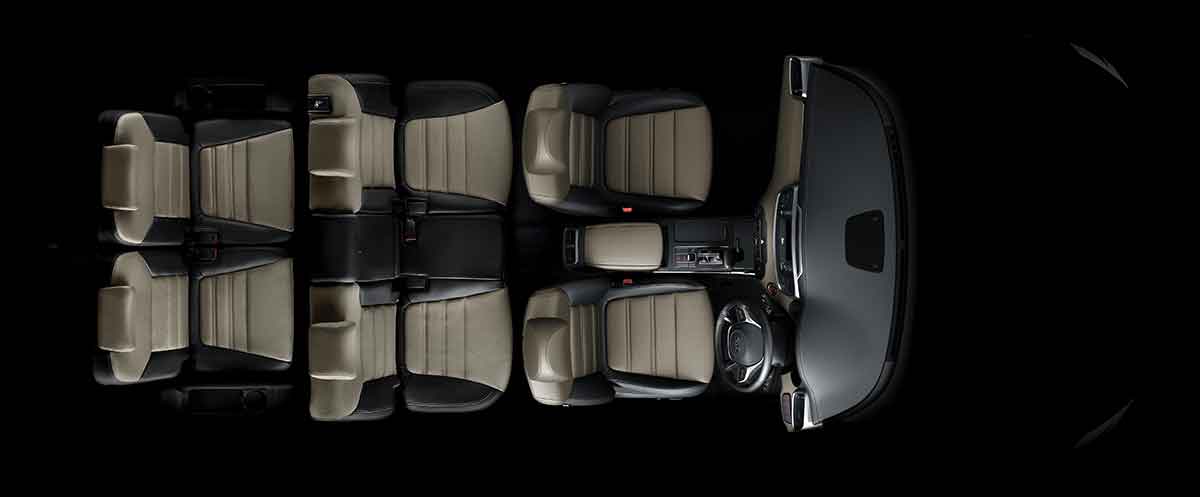 The view from the top of the 7 seater SUV.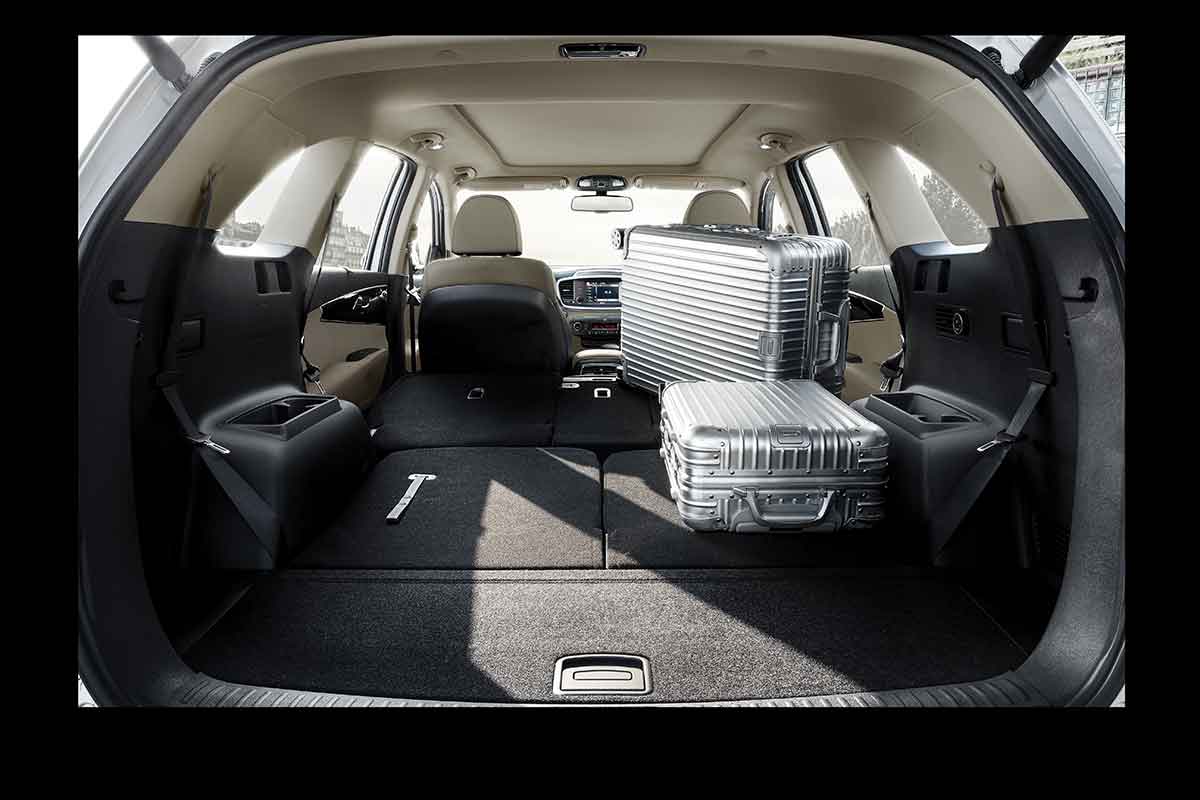 Cabin space and the enlarged ambience.
The new Sorento is decorated with an increased proportion of soft touch materials and leather for a more premium cabin ambience. It includes a newly-designed steering wheel and driver instrument cluster display. To enhance seating comfort, the driver and front passenger seats are equipped with four-way and two-way adjustable lumbar support system too. The 2018 Sorento also marks the first SUV from Kia to have the company's new eight speed automatic transmission (AT) and delivers better acceleration while reducing carbon emissions. The eight-speed unit requires fewer control valves, allowing a quicker shift than the outgoing six-speed automatic transmission.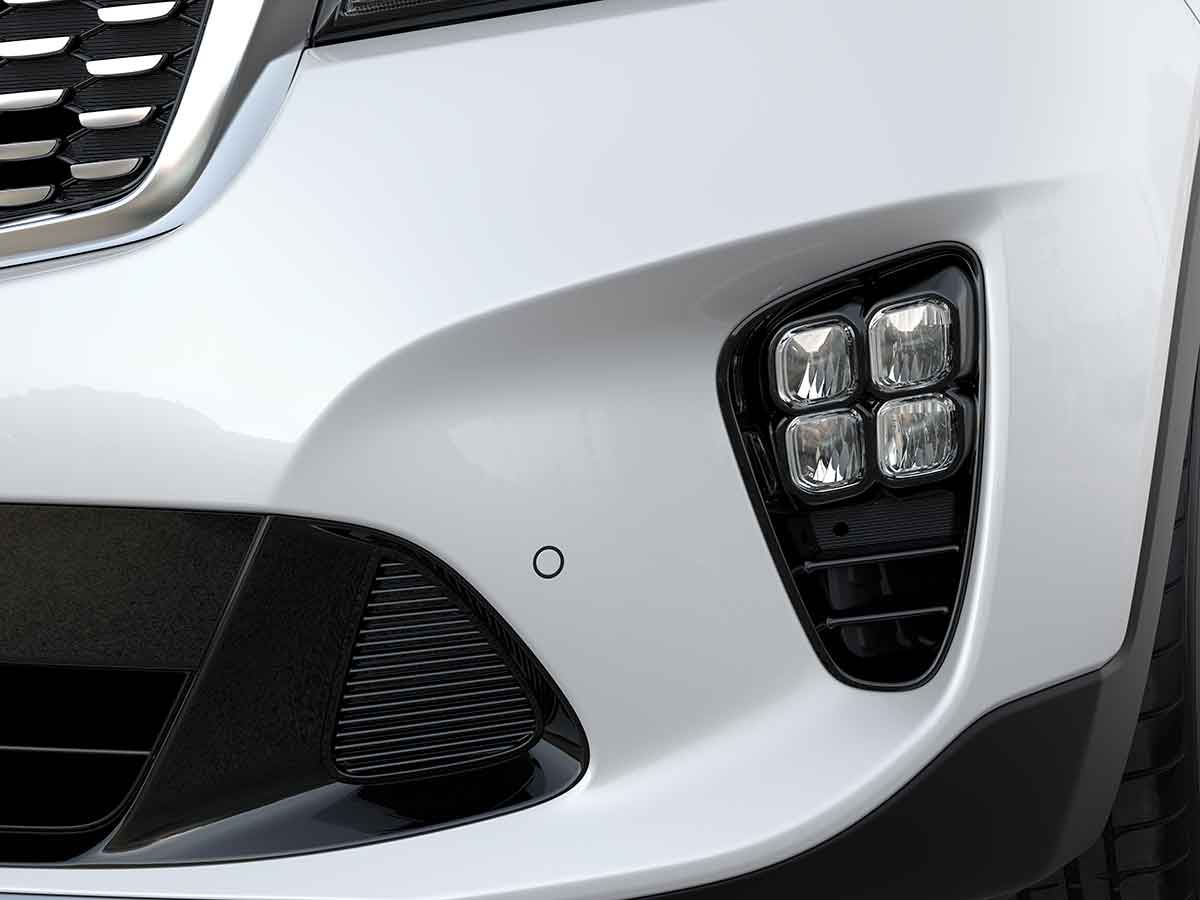 The revamped fog lamps available for the GT Line model.
There are four new driving modes namely the Eco, Comfort, Sport and Smart mode. In activating the electronic Drive Mode Select system, it will allow the driver to maximize the powertrain responses. In addition, the Drive Mode Select mode makes for a more relaxed and immediate steering response. Smart Mode is designed to allow the interchanging between Eco, Comfort and Sport modes. When that happens, it enables the Sorento to adapt to the driver's steering behaviour based on road conditions, driving speeds and environment. Both the 2018 Sorento SX and GT Line models come with Kia's 7.0-inch touchscreen infotainment system with Apple CarPlay connectivity. They also include advanced features like Smart Parking Assist System (SPAS) with automated-parking and keyless entry system.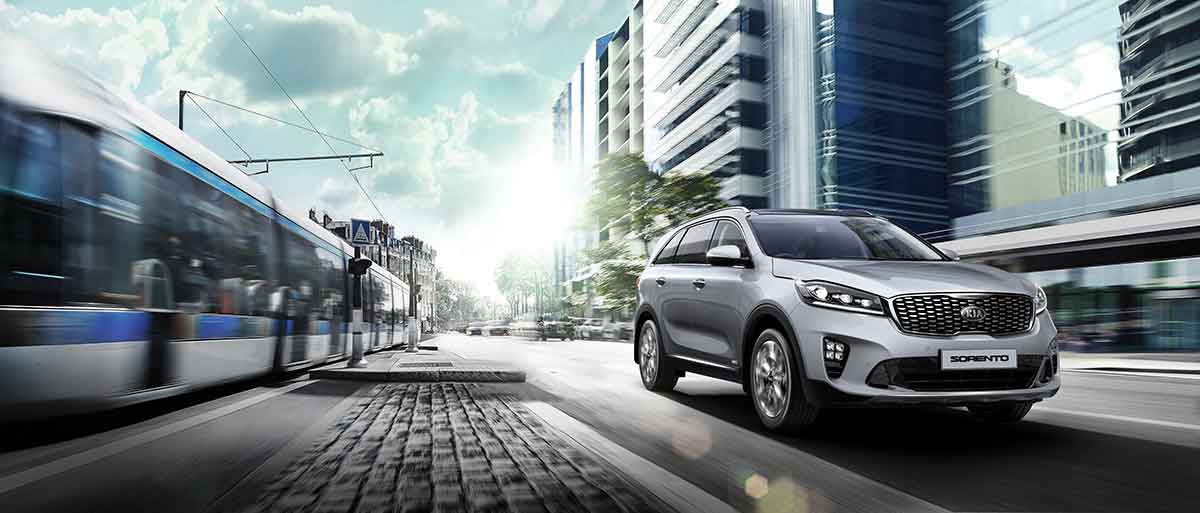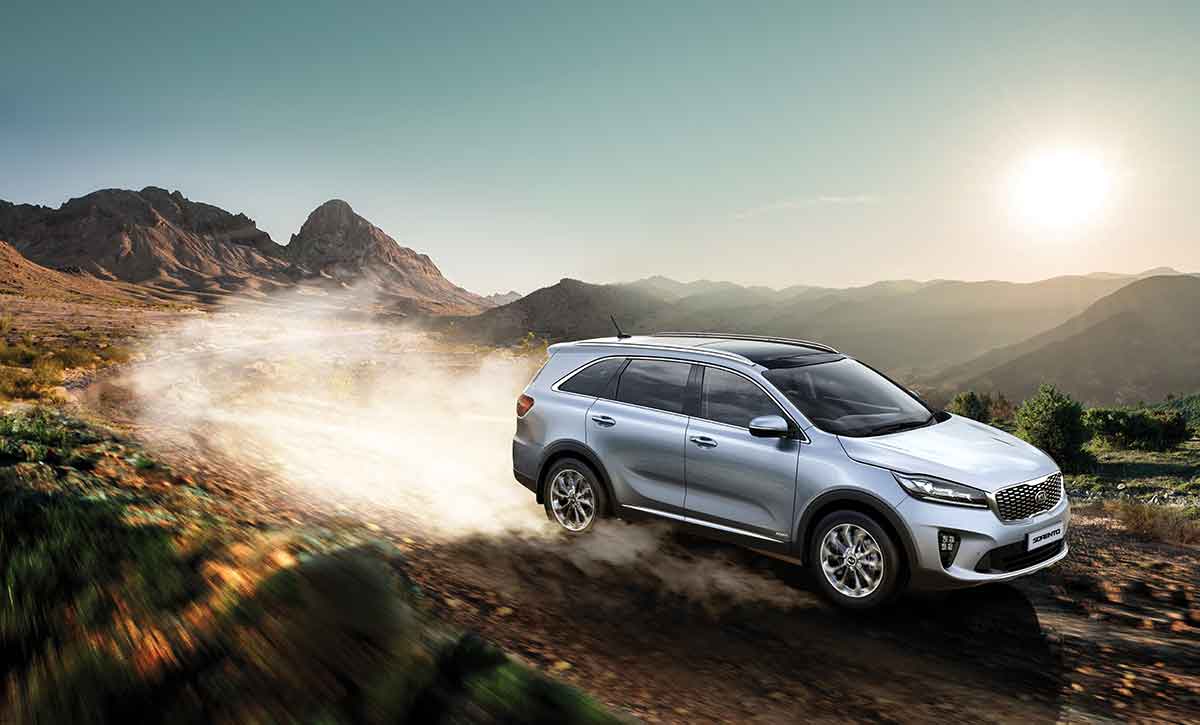 | | | |
| --- | --- | --- |
| Model and Variant | SX 2.2 L Diesel 2WD | GT Line 2.2L Diesel AWD |
| Horsepower(Ps) | 200 | 200 |
| Torque (Nm) | 441 | 441 |
| Litres /100km | 6.0 | 6.5 |
| CO2 Emission | 159 | 170 |
| List price(including COE) | $172,999 | $189,999 |
| Standard Package (Price after In-house subsidies & CEVS) | $162,999 | $177,999 |
The 2018 Kia Sorento will be on sale from the 25th of November onwards, with standard ten years engine warranty and five years unlimited mileage warranty. Book a Kia now and get an additional interest rebate of $2,000!
There are six simple steps you need to know before selling your car, have a read by clicking here!
Is it high time to change your car battery? Click here to find out!
Deciding on whether to sell your car? Just do it the Carsome way! Fast, Fair, and absolutely Free!
---