Just Tap, Open and Pay with CaltexGO
25/09/2018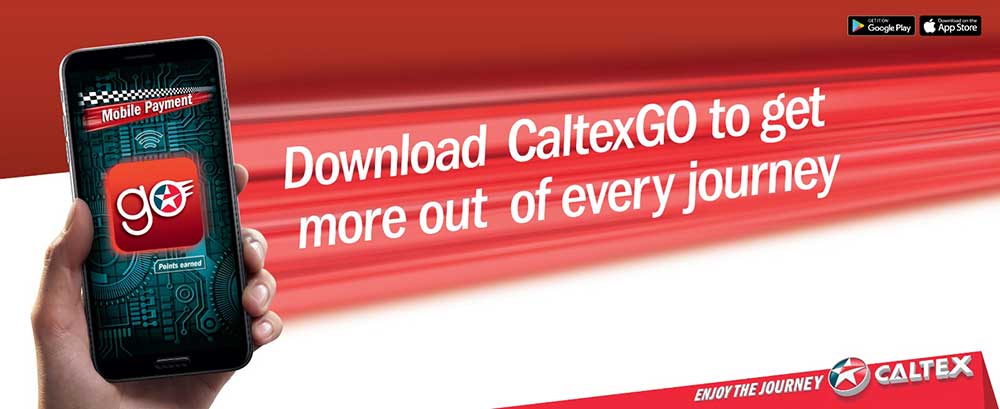 Chevron Singapore has introduced the country's first fuel payment app that offers Caltex's fastest and easiest mode of payment yet. Aptly named CaltexGO, the mobile payment app delivers an alternative hassle-free refuelling experience from the comfort of your car.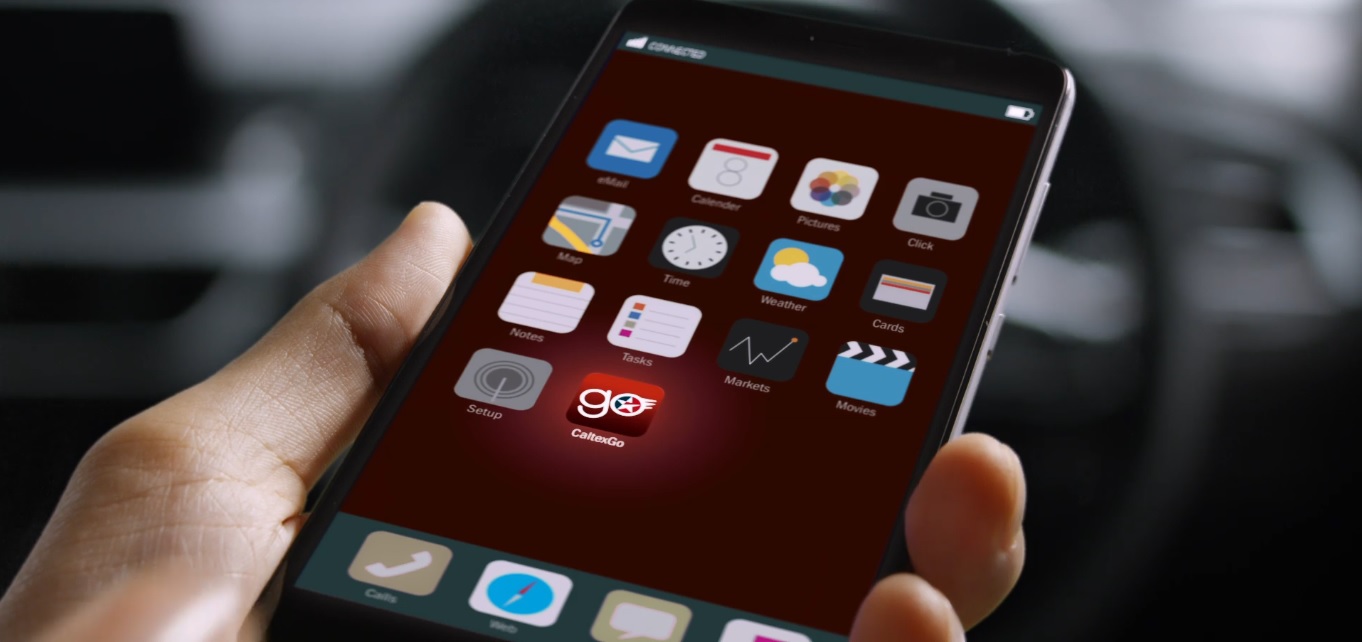 The integrated app's digital eco-system takes away the hassle from the physical wallet and helps consumers easily locate a service station, enjoy automatic loyalty LinkPoints collection, exclusive mobile offers, and electronic receipts at the fingertips.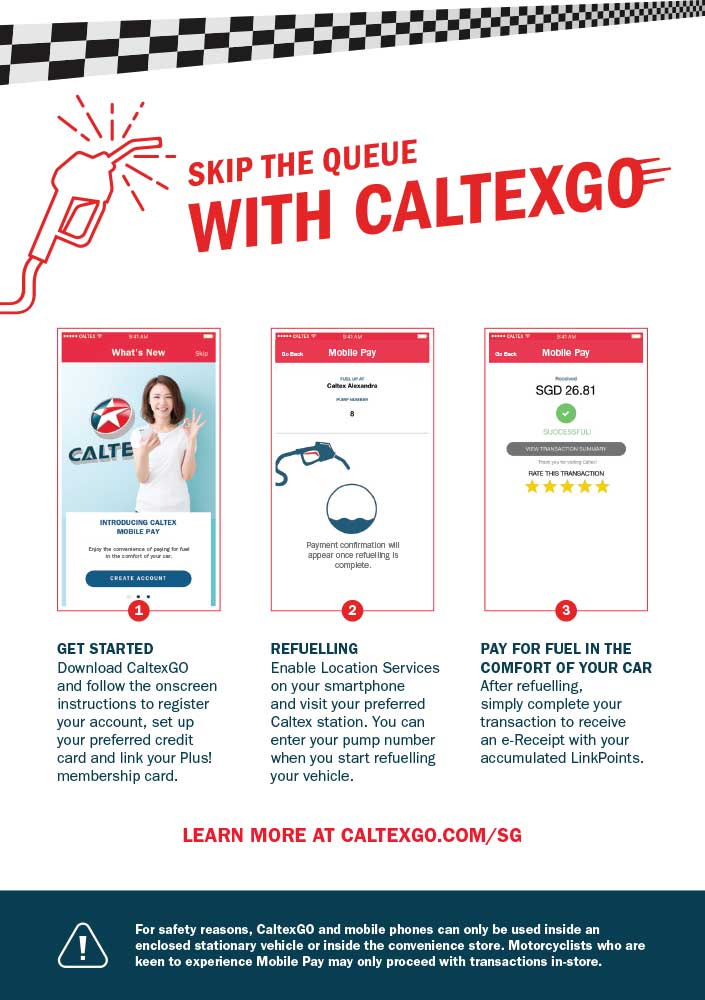 The CaltexGO app is a response to the consumer insights analysis that found refuelling to be a chore that drivers strive to get ease from. From having to wait for a pump, long payment queues and the complexity of loyalty and payment systems, the mobile payment app makes it easy to go around this. Motorists only need to launch the app with a payment card registered, indicate the pump number and confirm the payment details after refuelling. The frictionless digital transaction is designed for motorists to get more out of every journey and yet never miss a relevant promotion or loyalty point again.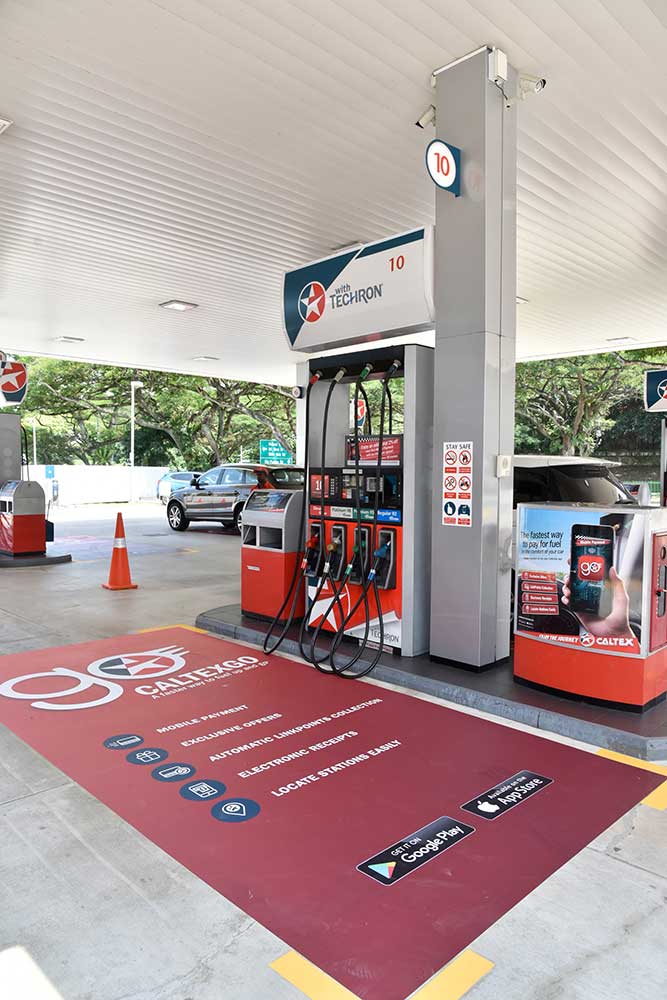 To those wondering if safety requirements at the petrol station have changed, it has not. The brand states that drivers should use their phones only after their vehicle's engine has been switched off, and inside an enclosed stationary vehicle, or inside the convenience store. For motorcyclists who want to experience Mobile Pay can only proceed with transactions in-store.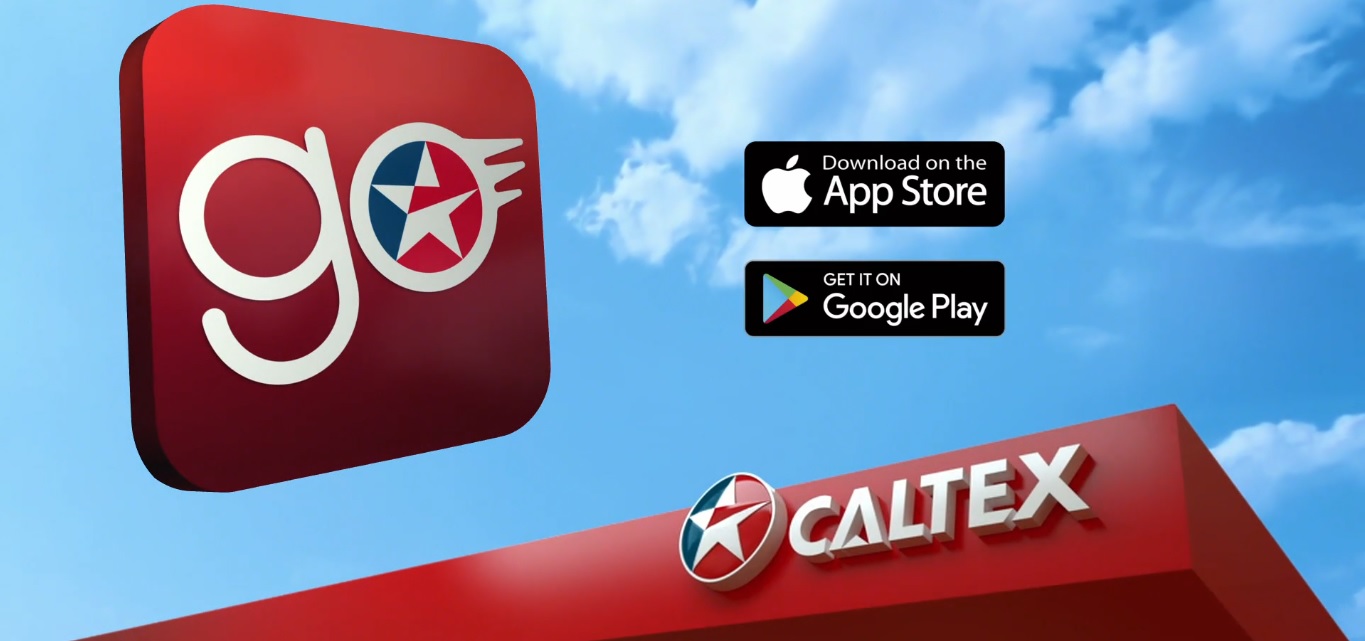 CaltexGO is now accepted at Caltex service stations island-wide. For more information, visit CaltexGO Singapore.
Check out Kia's new Cerato. It's better in so many ways than before!
Also the upcoming Mercedes-Benz A-Class sedan is the world's most aerodynamic car!
Sell your car through Carsome and find out how easy and convenient it is to sell your vehicle!
---